[ad_1]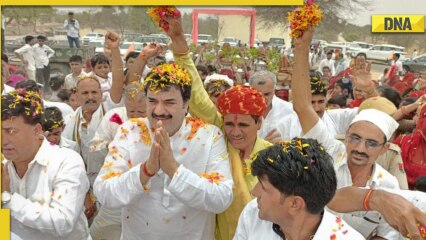 Kuldeep Bishnoi is an MLA from Haryana's Adampur.
The Congress party has expelled Kuldeep Bishnoi for cross-voting in Haryana's Rajya Sabha elections on Friday. Because of Bishnoi's act, Ajay Maken couldn't win a seat and was edged out by JJP-backed Kartikeya Sharma.

"Congress President has expelled Shri Kuldeep Bishnoi, from all his present party positions including the post of Special Invitee of the Congress Working Committee, with immediate effect," the Congress said in a statement.

Kuldeep Bishnoi is the Congress MLA from Haryana's Adampur district. During voting for the Rajya Sabha elections, he voted for Sharma, who was backed by the JJP and BJP. Due to his cross-voting, Maken, the Congress candidate, narrowly missed the Rajya Sabha seat.

In Rajya Sabha polls, members of legislative assemblies vote to elect its members. Each member can vote for only one candidate, meaning if polls for two seats are taking place, a member can vote for only one. In Haryana Assembly, voting for two seats took place on Friday. While one seat was comfortably won by a BJP candidate, a close fight took place for the other between Maken and Sharma.
Ajay Maken received 29 votes, whereas Sharma polled 29.6 votes.
Three reasons contributed to Maken's unexpected defeat — Bishnoi's cross-vote, disqualification of a Congress vote and an Independent MLA's absenteeism.

Maken had demanded strict action against Bishnoi. 
[ad_2]

Source link