[ad_1]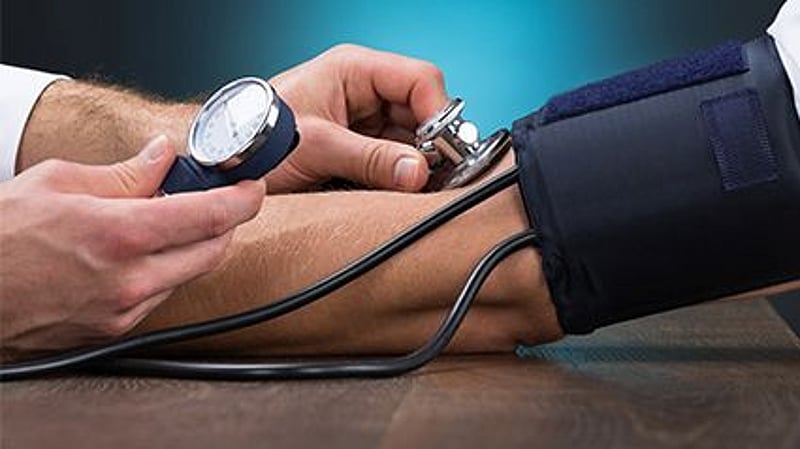 WEDNESDAY, June 8, 2022 (HealthDay News)
Adult survivors of childhood cancer have a higher risk of heart problems than other adults, but are much less likely to be treated for heart disease risk factors such as high blood pressure, diabetes and high cholesterol, new research shows.
The findings highlight the need for greater awareness among both doctors and patients of the increased risk of heart disease among the estimated 500,000 adult survivors of childhood cancer in the United States, according to the study authors.
Treatments such as chemotherapy and radiation mean that childhood cancer survivors may have up to a fivefold higher risk of heart disease and death than the general population, the researchers noted.
"Serious heart disease is uncommon in young adults in the general population," said study lead author Dr. Eric Chow, an associate professor in clinical research and public health sciences at Fred Hutchinson Cancer Center in Seattle. "Therefore, greater awareness of the significantly higher cardiovascular disease risk when there is a history of cancer is important."
In this study, the researchers recruited 600 U.S. adults from the Childhood Cancer Survivor Study, which looked at people in the United States and Canada who were diagnosed with cancer before age 21 between 1970 and 1999 and survived at least five years. Half were 37 or older.
Those 600 participants had been diagnosed with cancer an average of 28 years earlier, most commonly with leukemia, lymphoma and bone cancer. They were compared with nearly 350 same-age adults with no history of cancer.
Compared to those with no history of cancer, the childhood cancer survivors had higher rates of high blood pressure (18% vs. 11%), high cholesterol (14% vs. about 5%) and diabetes (6.5% vs. about 3%).
Both groups had similar rates of underdiagnosed high blood pressure, high cholesterol and diabetes — about 27% among cancer survivors and around 26% among the comparison group — but cancer survivors were 80% more likely to be undertreated for these conditions.
The findings were published June 8 in the Journal of the American Heart Association.
Among the cancer survivors, men were twice as likely to be underdiagnosed and undertreated for heart disease risk factors. Those who were overweight or obese were two to three times more likely to be underdiagnosed and undertreated.
"Raising awareness among primary care professionals as well as improving survivors' ability to self-manage their health may mitigate the increased risks," Chow said in a journal news release.
"There are specialized heart disease risk calculators designed for cancer survivors, and those may be more accurate in predicting future cardiovascular disease risk than risk calculators designed for the general population," he added.
The researchers also found that childhood cancer survivors with a stronger belief in their ability to manage their own health were 50% less likely to be undertreated for heart disease risk factors.
SLIDESHOW

Skin Cancer Symptoms, Types, Images
See Slideshow
"That perhaps is not surprising, yet it suggests that efforts to help survivors learn how to take greater ownership of their health conditions may help to improve longer-term outcomes," Chow said. "This has been shown in patients with other chronic health conditions outside of cancer as well."
More information
The U.S. National Cancer Institute outlines potential late effects of childhood cancer treatment.
SOURCE: Journal of the American Heart Association, news release, June 8, 2022
By Robert Preidt HealthDay Reporter


Copyright © 2021 HealthDay. All rights reserved.
From
Health Solutions
From Our Sponsors
[ad_2]

Source link